Dubai Mall is a one-stop destination with many shops, restaurants, and attractions.
The Dubai Mall is the world's most extensive shopping, entertainment, and leisure destination. Dubai Mall is conveniently located next to the Burj Khalifa, the tallest building globally. Covering over 1 million square meters (equivalent to 200 football pitches), the mall boasts more than 1,200 retail stores, including two major department stores and a vast array of dining options.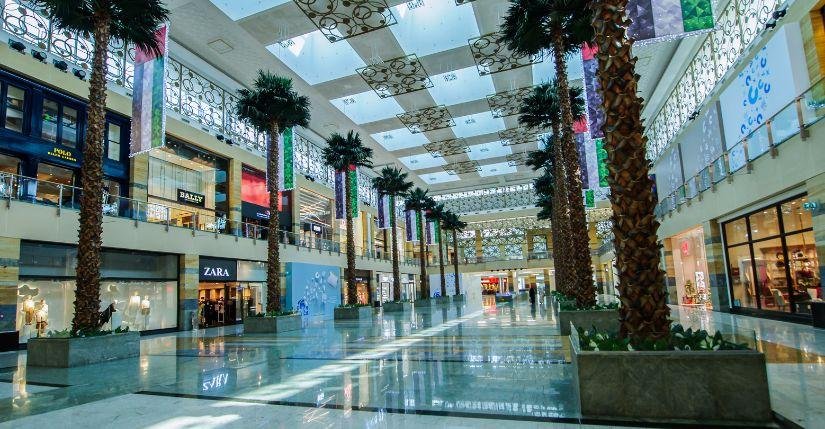 For fashion enthusiasts, Dubai Mall offers a treat with over 70 signature outlets, including renowned retailers like Bloomingdale's and Galleries Lafayette. In addition, high-end fashion can be found at Fashion Avenue, showcasing the latest collections from famous designers such as Versace and Burberry.
In addition to shopping, Dubai Mall provides various entertainment options for the whole family. Explore the mesmerizing Dubai Aquarium and Underwater Zoo, enjoy ice skating at the Olympic-sized Dubai Ice Rink, or let children engage in educational fun at KidZania. In addition, a large indoor cinema complex offers movie lovers an immersive experience.
Take advantage of capturing a photo of the captivating indoor fountain, one of the mall's most iconic spots. The Village, featuring a retractable roof, provides an outdoor-like shopping experience during the winter months. For a seamless shopping experience, the mall offers direct access to the five-star Address Dubai Mall hotel.
Dubai Mall has expanded further with the opening of Dubai Mall Zabeel in 2019, adding more lifestyle experiences, dining options, and retail spaces. In addition, the Zabeel extension includes impressive art displays. It is connected to the central mall through an air-conditioned link bridge.
To reach Dubai Mall, you have several public transportation options:
Dubai Metro: Take the Red Line and alight at the Burj Khalifa/Dubai Mall station. The mall is conveniently connected to the station via a footbridge. From Dubai International Airport (DXB), take the Red Line from Terminal 1 towards EXPO Metro Station.
Bus: Various bus routes, including 27, 28, 29, 30, 50, and 81, have stops near Dubai Mall. If you visit Global Village, you can take bus 104 to Al Jafiliya metro station and continue to the mall.
Alternatively, you may access Dubai Mall by driving along Sheikh Mohammed bin Rashid Blvd or entering the parking lot via Financial Center Road. Nearby landmarks include Burj Khalifa, Souk Al Bahar, and Dubai Opera. You may also use Google Maps to plan your route and experience the grandeur of the Dubai Mall, where shopping, entertainment, and leisure seamlessly merge to create an unforgettable shopping experience.
The Dubai Fountain, located on the 30-acre Burj Khalifa Lake in Downtown Dubai, is renowned as the world's largest musical fountain. Every day, it captivates thousands of spectators with its dazzling shows. The fountain, designed by the creators of the Fountains of Bellagio in Las Vegas, offers an unforgettable experience for visitors at The Dubai Mall. You can book an abra ride to witness the mesmerizing fountain show. Nestled between Souk Al Bahar and The Dubai Mall, the Dubai Fountain enchants guests with its grandeur and musical performances.